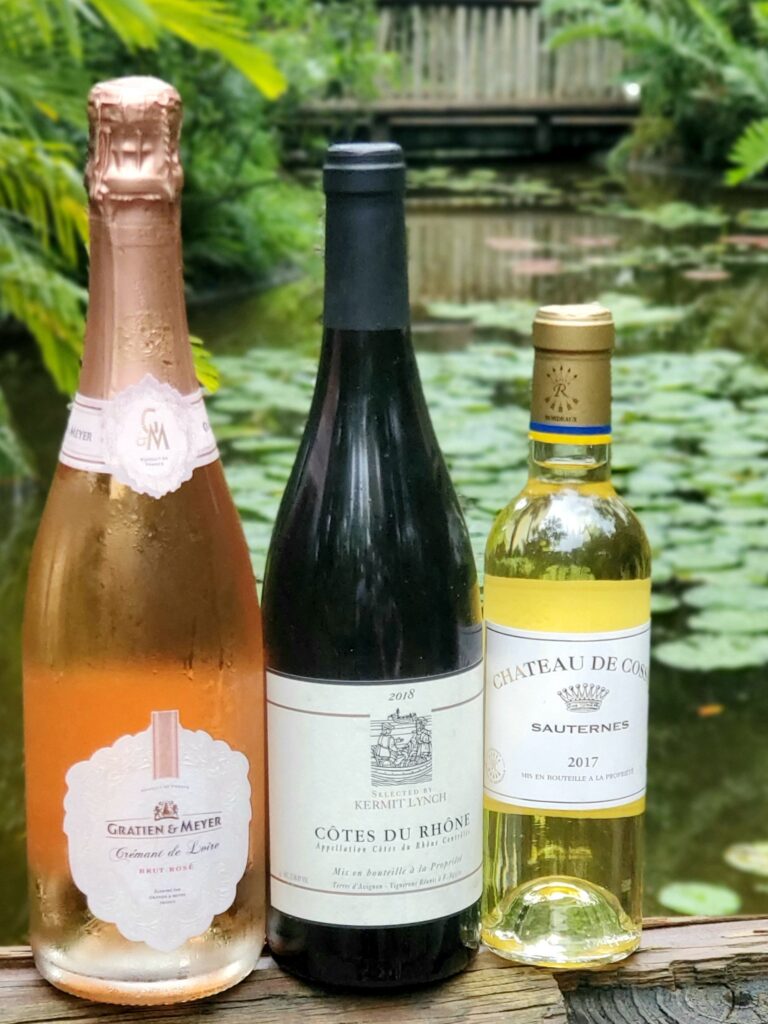 We are excited to announce next month's event. Monday, October 12th 6-7pm we will be doing France Pt.1!
This will be a French wine and small plate pairing. We will start with Gratien and Meyer Cremant Rosé paired with a triple cream brie, marcona almonds, and fruit. Next we will pair a Côtes du Rhône with duck confit shepherd's pie with exotic mushrooms and gruyère cheese. We will finish with a beautiful dessert wine, Sauternes, paired with a poached pear tart with blue cheese creme fraiche, candied bacon, and crystalized beet sugar drizzle.
We will be taking a $10 deposit per person, which is fully refundable until 10/10. For reservations please click here email Kiltedmermaid@gmail.com or call (772) 569-5533.